← Back to list
Nette
February 28, 2023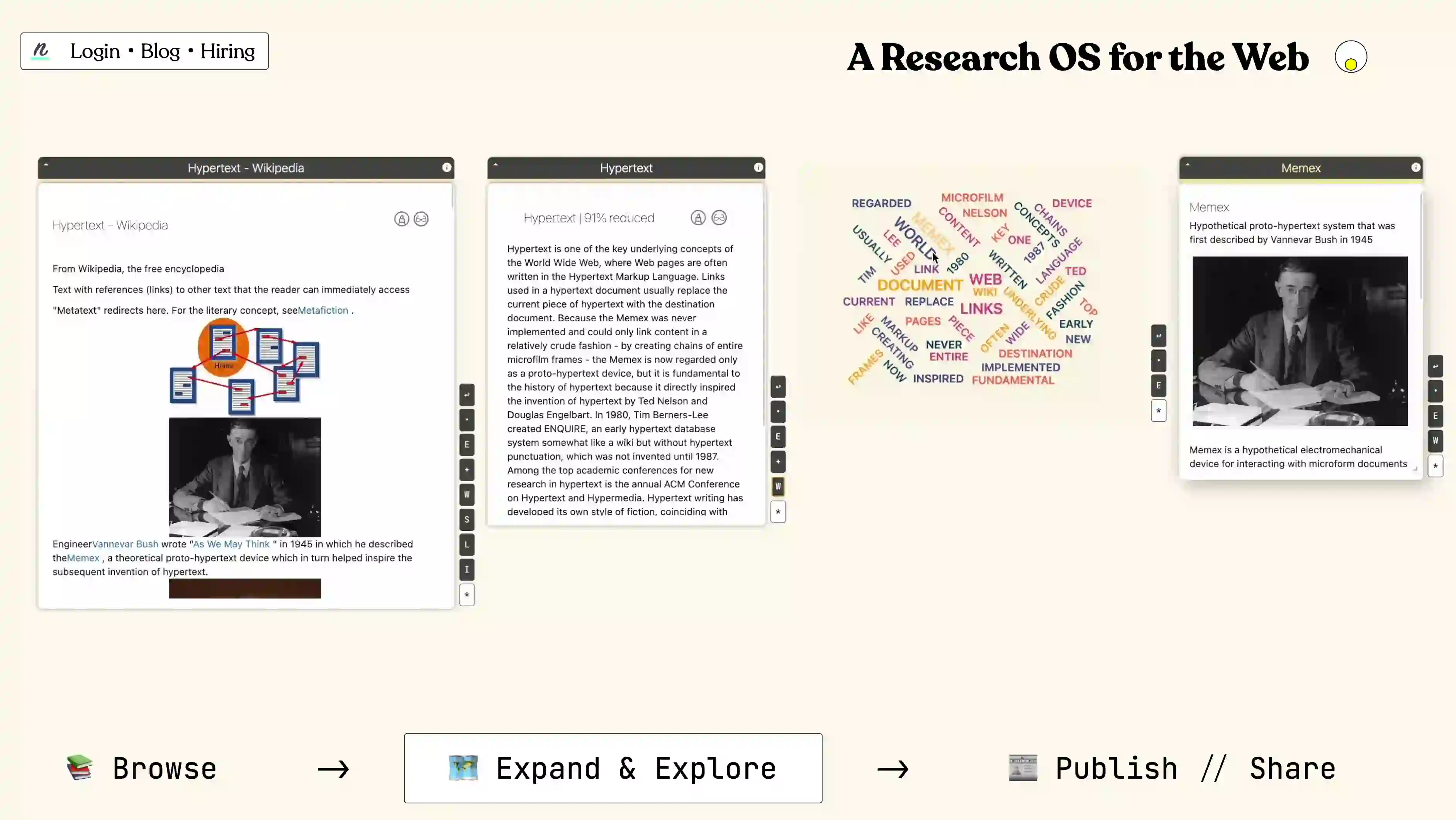 What is Nette?
Nette is a Research OS for the web that is designed to be a tool for discovery, exploration, and connection of our intricate thoughts into a digital garden.
Who am I at Nette?
I am software engineer at Nette that is dedicated to implementing the user interfaces and experiences for the experimental web app. While working at Nette, I've been designing and engineering functionality related to:
Scroll and Pan Gestures for the Nette workspace canvas.
Text editor customizations for sticky notes, header text, and documents.
Interactive flip-books built with HTML canvas for the Nette landing page.
Highlighting and Annotating HTML documents with a text-selection gesture.
Creating smaller JavaScript assets from the ClojureScript build system.
Learn More
If you want to read more about Nette visit the website.